What is Professional Construction Leader (PCL)?
Relevant leadership strategies you can quickly listen to and apply on the job site.
Reinforce essential field leadership skills with the PROFESSIONAL CONSTRUCTION LEADER subscription.  Leverage over 100 short videos plus live-virtual events for foremen, general foremen, superintendents, and upcoming leaders. Whether your team needs a crash course or a brief refresher, this field leadership training will help build a winning team.
Professional Construction Leader Brochure
Video Coaching for the Next Generation of Field Leaders. Complete this form for immediate access to the program brochure.
PCL Member
Benefits and Discounts
PCL  Live Virtual Events
Cultivate high-performing leaders with these powerful live, virtual events. Filled with practical advice, real-life stories, and examples. These Virtual Events give the tools to transform your Field Leaders from good to extraordinary.
PCL + Books 
Build the people who build the work! Mark Breslin provides lessons that showcase powerful tools and insights of strategic field leadership. From his best-selling Five Minute Foreman to Alpha Dog books, Mark discusses the strategic challenges that field leaders face, and the advice that can help them with crucial decisions.  PCL member discount:  25%
PCL + Training Plan
Complimentary one-on-one consultation session with a Certified Professional Training advisor to assist in developing a PCL training program for your organization and to offer guidance on curriculum and best practices.  Complimentary for PCL members.
PCL Live Virtual Events
Sample PCL Videos
Over 20,000 construction leaders and 100 companies chose PCL to remain ahead of the competition now and in the future.
Top Companies Rely on PCL 


Brian Johnson
Executive VP, Michels Corporation
"Michels Corporation has been working with Mark Breslin for well over a decade.  And each year, Mark steps up his game! This year he brought his best around: Mark's Professional Construction Leader video series. Each message resonating with our people at every level in the organization.  Mark's strong tone, well-thought-out, heartfelt messages make it clear he is speaking from his vast knowledge, experience, and passion for construction.   
Paul Grunau
Chief Learning Officer, API
"I think it is excellent. Just long enough and focused on a simple and very important concept."
Alex Ornelas
Resource Manager , Central South Carpenters
"I'd like to thank y'all for the videos about the Professional Construction Leader. These short videos along with the Five Minute Foreman book have been a great help to CSCRCs foreman meetings in Austin, TX. The foremen are no longer just foreman, they are now Professional Construction Leaders. They never thought of the fact that being a foreman is a profession and that they actually managed millions of dollars for their companies when building a project.  And now they do. 
Microlearning + Construction
PhDs, research scientists and Millennials agree. When it comes to learning it's time for something new! Microlearning is powerful, compelling, convenient and sticky with retention. The Professional Construction Leader (PCL) video coaching program offers short powerful lessons on motivation, communication, safety and a lot more.
Ready to purchase? Here's what will happen – after you purchase we will shoot you an email congratulating you and then will ask for names and email addresses of the lucky field leaders you will be training. We will set up a call with you to discuss how to introduce the PCL program and best practices. Then 1 week after you purchase PCL, game on! We start sending PCL video lessons every two weeks to your selected field leaders along with follow up questions to reinforce their learning. So, what are you waiting for?
Questions?
Jackie has answers. Ask about Mark's books, PCL video coaching, speaking engagement, scheduling, or anything else.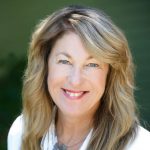 Professional Construction Leader Brochure
Video Coaching for the Next Generation of Field Leaders. Complete this form for immediate access to the program brochure.