Virtual Training Programs for Construction Associations
Provide Training, Engagement and Value for Your Contractor Members

About These Training Programs

The Problem: Associations are facing challenges in delivering high value services and training to members with most in person meetings on hold. Face to face events and training programs are an immediate challenge on a cost effective basis. Retention is important and members need to feel a strong ROI to support the Association.
The Solution:
   -Deliver virtual training to provide construction leadership content for all member contractors.
   -Create a new benefit for member value and retention at a modest cost and immediate ROI.
Training Packages include live-stream programming, pre-recorded events, video performance coaching, self-study books and discussion guides.
How Construction Associations Benefit
Solve Engagement Challenge
Lack of connection and engagement during the pandemic is a problem for almost every Association. Solve this problem now!
Branded Training Program
Customize your program with a branded webpage for access on your website or LMS.
Increase Member Benefit
A professional educational program is a benefit where contractor members see a return on investment for their dues.
Free Professional Consultation
Schedule a brief phone meeting with Mark  to discuss training solutions that meet your organization's unique needs.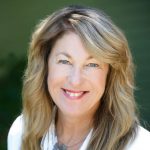 LEARN MORE ABOUT OUR TRAINING SOLUTIONS, VIRTUAL COACHING OFFERINGS & KEYNOTE PROGRAMS
JACKIE DIXON
JDIXON@BRESLIN.BIZ
510-329-6499