Virtual Construction Training
ABOUT VIRTUAL CONSTRUCTION TRAINING
Overview: Supplement in-person training and drive remote learning. Breslin Strategies offers a range of instructor led leadership courses, from one-hour to multi-day virtual courses to live stream seminars. These are not boring Zoom calls; they are dynamic and interactive programs that change behaviors. Choose from courses that fits your organization or customize virtual content that will meet the needs of the audience and the industry.
Benefits:
   -Fills the gap until in-person training can be resumed at full levels.
   -Shows the organization cares about continued learning and career development.
   -Drive productivity on a daily basis and increase ROI.
   -Invest in employee development to increase employee retention.
Who can view: Senior leadership, field superintendents and foremen, PMs, office management and administrators.
Discover the Virtual Training that Fits Your Organization
Top Companies Rely on Breslin Strategies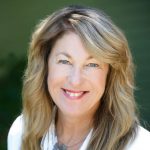 LEARN MORE ABOUT OUR TRAINING SOLUTIONS, VIRTUAL COACHING OFFERINGS & KEYNOTE PROGRAMS
JACKIE DIXON
JDIXON@BRESLIN.BIZ
510-329-6499