Virtual Training Programs for Contractors

Provide Training, Engagement and Value for Your Team Members

About These Training Programs
The Problem: Contractors are facing challenges in delivering high value training to team members with most in-person meetings on hold. Face to face events and training programs are an immediate challenge on a cost-effective basis.
The Solution:
Delivery virtual training to provide construction leadership content for PMs, Superintendents and Foreman.
Training Packages include: live stream programming, pre-recorded events, video performance coaching, self-study books and discussion guides.
Solve Engagement Challenge
Lack of training during the pandemic is a problem for almost every contractor. Engagement is an ongoing challenge. Solve this problem now!

Branded Training Program
Customize your program with a branded webpage for access on your website or LMS.
Employee Benefit
A professional educational program is a benefit that employees see a return on investment for their career commitment; especially Millennials.

Free Professional Consultation
Schedule a brief phone meeting with Mark to discuss training solutions that meet your organization's unique needs.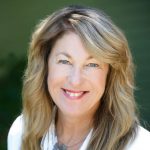 LEARN MORE ABOUT OUR TRAINING SOLUTIONS, VIRTUAL COACHING OFFERINGS & KEYNOTE PROGRAMS
JACKIE DIXON
JDIXON@BRESLIN.BIZ
510-329-6499