Building a Growth Mindset and a Professional Identity 

BUILDING A GROWTH MINDSET AND A PROFESSIONAL IDENTITY
Live Virtual Event
COURSE DESCRIPTION:  The training program, "Building a Growth Mindset and a Professional Identity" is tailored for field leaders in the construction industry who want to enhance their leadership skills by developing a growth mindset. Mark Breslin's program will provide participants with a comprehensive understanding of a growth mindset and how it can be fostered and nurtured. Through real-life scenarios, participants will learn how to make better decisions, inspire others to learn, do more and excel at their natural best. They will also learn how to see the potential in others and be less focused on their mistakes. Additionally, the program will teach participants how to embrace challenges and develop greater resilience in struggles at work and home. Join us to create your growth mindset and professional identity and become a more effective and successful leader in all aspects of your life.
LEADERSHIP TRAINING
Live Virtual Event:  BUILDING A GROWTH MINDSET AND A PROFESSIONAL IDENTITY.  Improve Engagement, Safety, Buy-In, Production and Quality
TBD 2024
9:00AM – 10:00AM PT
Speaker:  Mark Breslin, CEO of Breslin Strategies
Complimentary to subscribers of Professional Construction Leader (PCL) video coaching 
Non-PCL Members:  $129
Who Should Attend:  Foremen, General Foremen, Superintendents, and Up-and-Coming Leaders 
KEY LEARNINGS
Learn how professional construction leaders can develop and grow exponentially in their roles more effectively by elevating how they think, learn, and act.
Understand the powerful relationship between a Growth Mindset and success at the office, on the job site, and even at home in personal relationships.
Understand the significant impact of an organizational Growth Mindset and the impact on achieving business objectives.
This material is honed razor sharp after being presented in-person to hundreds of thousands foremen, general foremen, and superintendents.
REGISTRATION FEE
All subscribers to the Professional Construction Leader (PCL) video coaching are complimentary to attend this event.
Non-PCL Members:  $129
Or attend this virtual event for free by subscribing to the Professional Construction Leader Video Coaching and take advantage of continuous field leadership training including:
Online video coaching program combining micro-learning short courses, practical and relevant strategies, immediate coaching suggestions, and real-life case studies.  Nearly 100 video lessons for field leaders (both experienced and up and coming) are automatically delivered to their mobile devices.
Exclusive live virtual leadership training and coaching programs with construction leadership experts
Complimentary one-on-one consultation session with a Certified Professional Training Advisor to assist in developing a PCL training program for your organization and to offer guidance on curriculum and best practices
Discounts on books & virtual events sponsored by Breslin Strategies
SUBSCRIBE TO PCL VIDEO COACHING NOW AND REGISTER TO THIS EVENT FOR FREE
7 YEARS OF FIVE MINUTE FOREMAN
Top Companies Rely on Breslin Strategies

TESTIMONIALS
"I didn't even realize all of the things that I need to work on that I have let hold me back until right now. I am so grateful for this opportunity."
– Leader Circle 1 Member 
"This Retreat has forever changed my life."
– Leader Circle 1 Member
"Within hours of arriving, I knew that not only did I want to be here, but I also knew that I needed to be here."
– Leader Circle 1 Member
"Two days into the Retreat, I realized that this entire course is all about working on & improving myself & it couldn't have come at a better time."
– Leader Circle 1 Member
I had the opportunity to hear you 10 years ago as a field engineer. Your message was loud and clear then. The seed you planted 10 years ago helped me be growth minded. I am so proud to be in the position to provide your engagement to a new corps of construction Leaders.
Nick Schulist, Director of Operations, Western Canada at APTIM
Thank you for your amazing presentation at the ypo CIN conference yesterday. I was blown away by what you said. Your energy, passion, wisdom and insight was spot on. I appreciated how you set the podium on the floor – not "above " us. You have the power to engage the group completely and your message was simple and perfect.
Leslie Baltes, President, Carter, Milchman, and Frank Industrial Supplies, Tools and Specialty Products and Services
I want to thank you for today's session. I met you as a union apprentice operator in MI about 17 years ago. It was the Survival of the Fittest seminar. That helped shape my career, and now I am able to utilize your seminars within the ranks of my company. We will be rolling out more of your resources to as many as we can. Thanks again!
Philip Rhodes, Superintendent, Jay Dee Contractors
Mark's presentation was fantastic and aligns very well with what we are working toward. I most impressed by the response from the audience (hardened PROFESSIONAL construction workers) with their level of engagement with Mark. They seemed to take it very well and that was the critical factor for me. Very well done and worth the time.
Jeff Slusser, Director of Safety and Health, Park Construction Company
We just watched a couple of videos and they are awesome! What a great program, so simple yet packed with information!
Jeremey Ellingson, Chief Operating Officer, Ellingson Companies
These short videos along with the Five Minute Foreman book have been a great help to CSCRCs foreman meetings. The foremen are no longer just foremen. Mark's coaching videos helped them understand that they actually manage millions of dollars for their companies when building a project, and now they think of themselves as Professional Construction Leaders. I'm looking forward to utilizing more of the videos and books at the meetings. Education and empowerment is the key to success.
Alex Ornelas, Austin Resource Manager, Central South Carpenters Regional Council
I think the Professional Construction Leadership training is excellent. Just long enough and focused on a simple and very important concept.
Paul Grunau, Learning and Development, APi Group
Mark Breslin's The Professional Construction Leader Video Series works! It works, because Mark is real. His blatantly honest family history and experience have wrapped him into who he is today. No bias, no bullshit. He speaks with clarity, sincerity, and conviction. The messages are simple, clear and strong. To do this in two minute messages is perfect for our very busy people. Thanks Mark!
Brian P. Johnson, Senior Executive Advisor, Michels Corporation
The Professional Construction Leader coaching videos have been instrumental to the success of our Foreman meetings. We watch videos and then use the provided discussion questions. We talk about real experiences on the job site that were related to a video. One example is one of our members  drove up to the job site, told us he really did look in his rear-view mirror and said, "I run millions of dollars' worth of work, I am a professional." He was recently promoted to Assistant Superintendent.
Craig Wright , Chief of Staff, Central South Carpenters Regional Council
I have been in the trade for 25 years and have always thought that my way was the right way because I always got the job done on time and not taking anyone else's thoughts or feelings into consideration because they weren't the ones signing my pay check. Let me say this right now. I was so Wrong! There are better ways to do things and the field leader training helped me professionally and personally in ways I can't express with words. I believe that it has made me all around a better person and oh by the way, I will always see myself as a leader for the rest of my life.
 
Thanks again for seeing in me what I didn't see in myself.
T.J., Supervisor, Western States Fire Protection Co
I had a number of individuals reach out to me after the event to express how much the day changed their view on leadership and energized them to take greater responsibility for leading at home and work. You did a wonderful job and made a significant impact on the lives of leaders at Mid-Ohio. Thank you!
Jordan Yates, President, Mid-Ohio Pipeline
He was spot on with everything he touched and made a huge impact in how I'm going to live my life at home and at work. Thank you so much Mark.
Johana APAO
I just want to start with how thankful I am that I was able to attend the field leader day. The impact so far has been amazing in my day to day activities at work as well as at home. My approach towards my coworkers on the job has changed, and I see improvements on work and have more respect from them. I have less stress because I have stepped back on some task and let them figure it out while I can concentrate on the next step. It has also impacted the actions towards my family and understanding more now that I am the leader of my household and the mentor towards my children and my wife. I feel my family has had a dramatic difference on how they look at me, and it has improved our relationships.
I never would have thought that the field leader day would have this much of an impact on my life. Once again thank you and I look forward to the videos every other week.
Allen, APi Group
The one thing that I have been working on is getting away from being a "wagon wheel" manager.  I always thought that the leader was supposed to be the guy everyone went to, but after listening to Mark I realized that I was making my job harder than it needed to be.  I have been asking my guys what they think should be done when they bring me a problem, and as Mark said they are right 80% of the time.  I know that it working because I am getting fewer calls asking what to do and more calls informing me of what has been done.  This is allowing me more time to work on other areas of leadership.
Jamie Conley | Field Superintendent | 3-D Fire Protection
Mark's talk was terrific and absolutely one of the highlights of our meeting. His message was so timely and on point for our group. We were thrilled to have him. I'm sure a lot of PLCA members will be in touch for their own company events!
Mark brings an understanding of business and an energy that reaches our people top to bottom. He has an incredibly compelling no-nonsense method of delivering his message.
INSTRUCTOR, COACH & MENTOR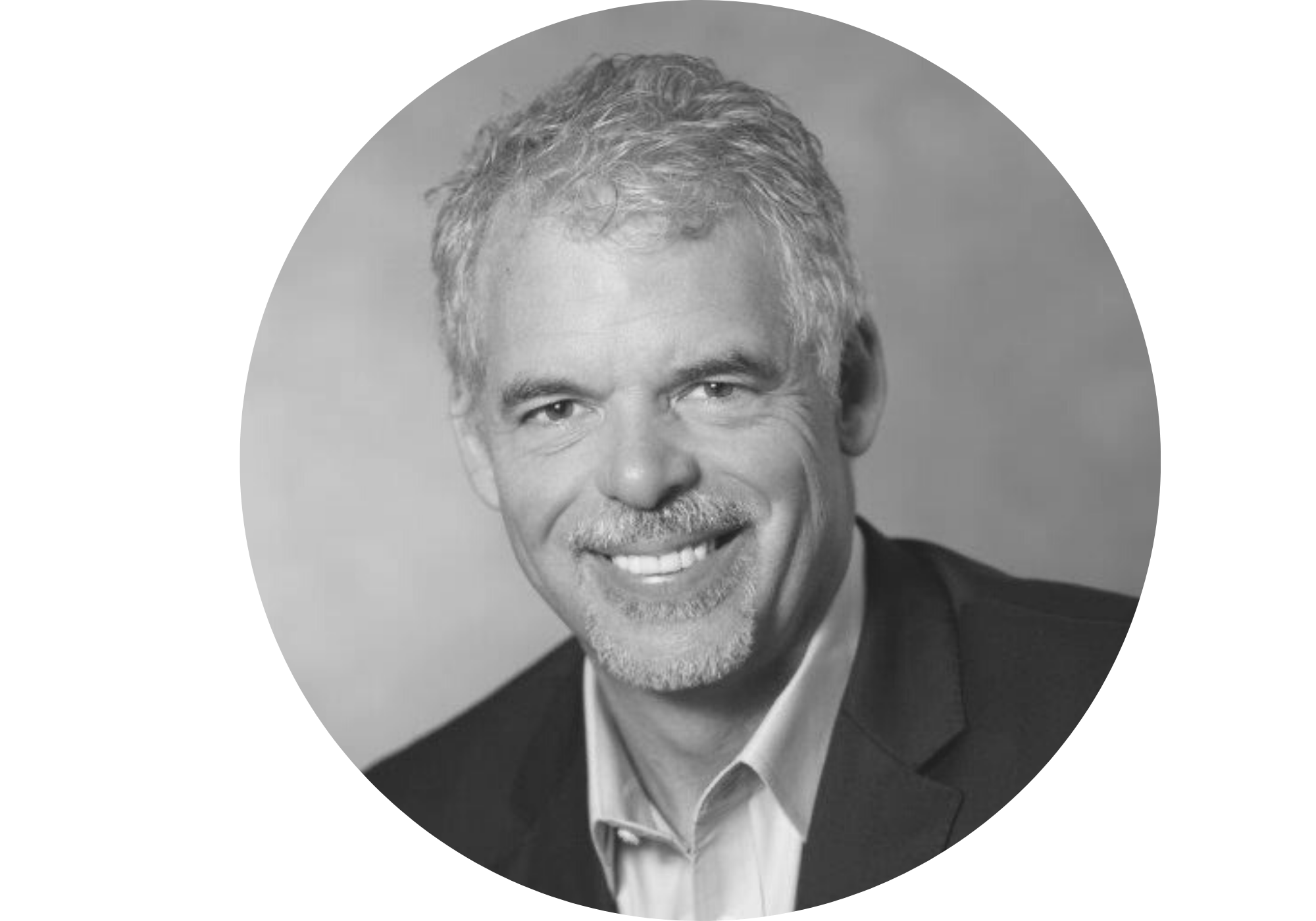 Mark Breslin is the 4th Generation of a construction family. He has served as CEO of North America's largest heavy civil contractor's association for decades. As a top-rated public speaker and trainer, he has spoken live to more than 400,000 construction leaders and workers. This includes providing leadership training to more than 20,000 field leaders, including Foremen, General Foremen, and Superintendents. His onsite programs have been presented live to field leaders everywhere, from the Raiders Stadium in Las Vegas to the 9-11 rebuild in New York, Alberta's oil sands, and the Mohave Desert's solar fields. He works with North America's most successful construction companies (dozens of the ENR 500), assisting in developing and deploying leadership programming, culture building, mentoring initiatives, and more. He speaks the language, knows the industry, and resonates authentically.
Learn more about our virtual training solutions & keynote programs.
JACKIE DIXON
JDIXON@BRESLIN.BIZ
510-329-6499