SURVIVAL OF



THE FITTEST
An E-Learning Program for Performance,
Work Ethic & Accountability
Survival of the Fittest- E-Learning Program
The program is delivered in 16 interactive and dynamic e-learning modules combining video, questions, knowledge checks and exercises for the student learners. They are self-paced, actionable, and very relevant to the job site no matter where a learner is in their career.
The content is based off one of our bestselling books, Survival of the Fittest, which over 100,000 copies have been distributed through various union apprenticeship and training programs across the US and Canada. It concludes with a test of knowledge and attitude change that requires a 70% accuracy rate for a completion certificate.
WHAT YOU'LL LEARN:
How to win through productivity

Create tradition and reputation as a foundation for the future

How diversity and inclusion pay off for everyone

What elite performers and teams do differently

Examine quality, excellence, and value of Union Construction

Importance of work ethic, commitment, and attitude
WHO IS IT FOR:
All Apprentices & Journeymen
E-LEARNING TRAINING CONTENT
Top Companies Rely on Breslin Strategies

TESTIMONIALS
Mark's presentation was fantastic and aligns very well with what we are working toward. I most impressed by the response from the audience (hardened PROFESSIONAL construction workers) with their level of engagement with Mark. They seemed to take it very well and that was the critical factor for me. Very well done and worth the time.
Jeff Slusser, Director of Safety and Health, Park Construction Company
We just watched a couple of videos and they are awesome! What a great program, so simple yet packed with information!
Jeremey Ellingson, Chief Operating Officer, Ellingson Companies
These short videos along with the Five Minute Foreman book have been a great help to CSCRCs foreman meetings. The foremen are no longer just foremen. Mark's coaching videos helped them understand that they actually manage millions of dollars for their companies when building a project, and now they think of themselves as Professional Construction Leaders. I'm looking forward to utilizing more of the videos and books at the meetings. Education and empowerment is the key to success.
Alex Ornelas, Austin Resource Manager, Central South Carpenters Regional Council
I think the Professional Construction Leadership training is excellent. Just long enough and focused on a simple and very important concept.
Paul Grunau, Learning and Development, APi Group
Mark Breslin's The Professional Construction Leader Video Series works! It works, because Mark is real. His blatantly honest family history and experience have wrapped him into who he is today. No bias, no bullshit. He speaks with clarity, sincerity, and conviction. The messages are simple, clear and strong. To do this in two minute messages is perfect for our very busy people. Thanks Mark!
Brian P. Johnson, Senior Executive Advisor, Michels Corporation
The Professional Construction Leader coaching videos have been instrumental to the success of our Foreman meetings. We watch videos and then use the provided discussion questions. We talk about real experiences on the job site that were related to a video. One example is one of our members  drove up to the job site, told us he really did look in his rear-view mirror and said, "I run millions of dollars' worth of work, I am a professional." He was recently promoted to Assistant Superintendent.
Craig Wright , Chief of Staff, Central South Carpenters Regional Council
I have been in the trade for 25 years and have always thought that my way was the right way because I always got the job done on time and not taking anyone else's thoughts or feelings into consideration because they weren't the ones signing my pay check. Let me say this right now. I was so Wrong! There are better ways to do things and the field leader training helped me professionally and personally in ways I can't express with words. I believe that it has made me all around a better person and oh by the way, I will always see myself as a leader for the rest of my life.
 
Thanks again for seeing in me what I didn't see in myself.
T.J., Supervisor, Western States Fire Protection Co
I had a number of individuals reach out to me after the event to express how much the day changed their view on leadership and energized them to take greater responsibility for leading at home and work. You did a wonderful job and made a significant impact on the lives of leaders at Mid-Ohio. Thank you!
Jordan Yates, President, Mid-Ohio Pipeline
He was spot on with everything he touched and made a huge impact in how I'm going to live my life at home and at work. Thank you so much Mark.
Johana APAO
I just want to start with how thankful I am that I was able to attend the field leader day. The impact so far has been amazing in my day to day activities at work as well as at home. My approach towards my coworkers on the job has changed, and I see improvements on work and have more respect from them. I have less stress because I have stepped back on some task and let them figure it out while I can concentrate on the next step. It has also impacted the actions towards my family and understanding more now that I am the leader of my household and the mentor towards my children and my wife. I feel my family has had a dramatic difference on how they look at me, and it has improved our relationships.
I never would have thought that the field leader day would have this much of an impact on my life. Once again thank you and I look forward to the videos every other week.
Allen, APi Group
The one thing that I have been working on is getting away from being a "wagon wheel" manager.  I always thought that the leader was supposed to be the guy everyone went to, but after listening to Mark I realized that I was making my job harder than it needed to be.  I have been asking my guys what they think should be done when they bring me a problem, and as Mark said they are right 80% of the time.  I know that it working because I am getting fewer calls asking what to do and more calls informing me of what has been done.  This is allowing me more time to work on other areas of leadership.
Jamie Conley | Field Superintendent | 3-D Fire Protection
Mark's talk was terrific and absolutely one of the highlights of our meeting. His message was so timely and on point for our group. We were thrilled to have him. I'm sure a lot of PLCA members will be in touch for their own company events!
Mark brings an understanding of business and an energy that reaches our people top to bottom. He has an incredibly compelling no-nonsense method of delivering his message.
Mark came to our offices and delivered 2 hours of straight talk, passion, and uplifting information to some of the most important people in our company. Clear concise irrefutable information delivered with passion and conviction was the shot in the arm they needed.
"Mark is By Far the most prolific speaker I have EVER HEARD!!!! And I've heard a few.   2 Home Runs and 4 Grand Slams!!!  I must say I am in Lots of Operations mtgs., and since Mark spoke he has been mentioned in 1 form or another by everyone!"
"I received much positive feedback about Mark's message.  It was on target and very appropriate for our group."
"Please know that you are vital to the success of CURT. You are truly appreciated, thanks again."
"All I can say for myself & all of the attendees of our conference is….NAILED IT!!! As expected, Mark exceeded expectations and did just a fantastic job. I did have many people fill out the exit survey & it was overwhelmingly positive on those! We will definitely reach out for future events like this, when we are looking for a speaker with…Enthusiasm, Honesty & Motivation."
"Mark did a great job in his talk last week.  His approach was spot on, and I know he 'spoke' to our people.  They came away with a better understanding of how important their leadership is to our company, and were inspired to step up.  Countless people came up to me over the next two days to express how great they thought he was.  As I told Mark at the end of his speech, he hit it out of the park."
"The event was amazing! Mark had the crowd so engaged; everyone really got so much out of the program."
INSTRUCTOR, COACH & MENTOR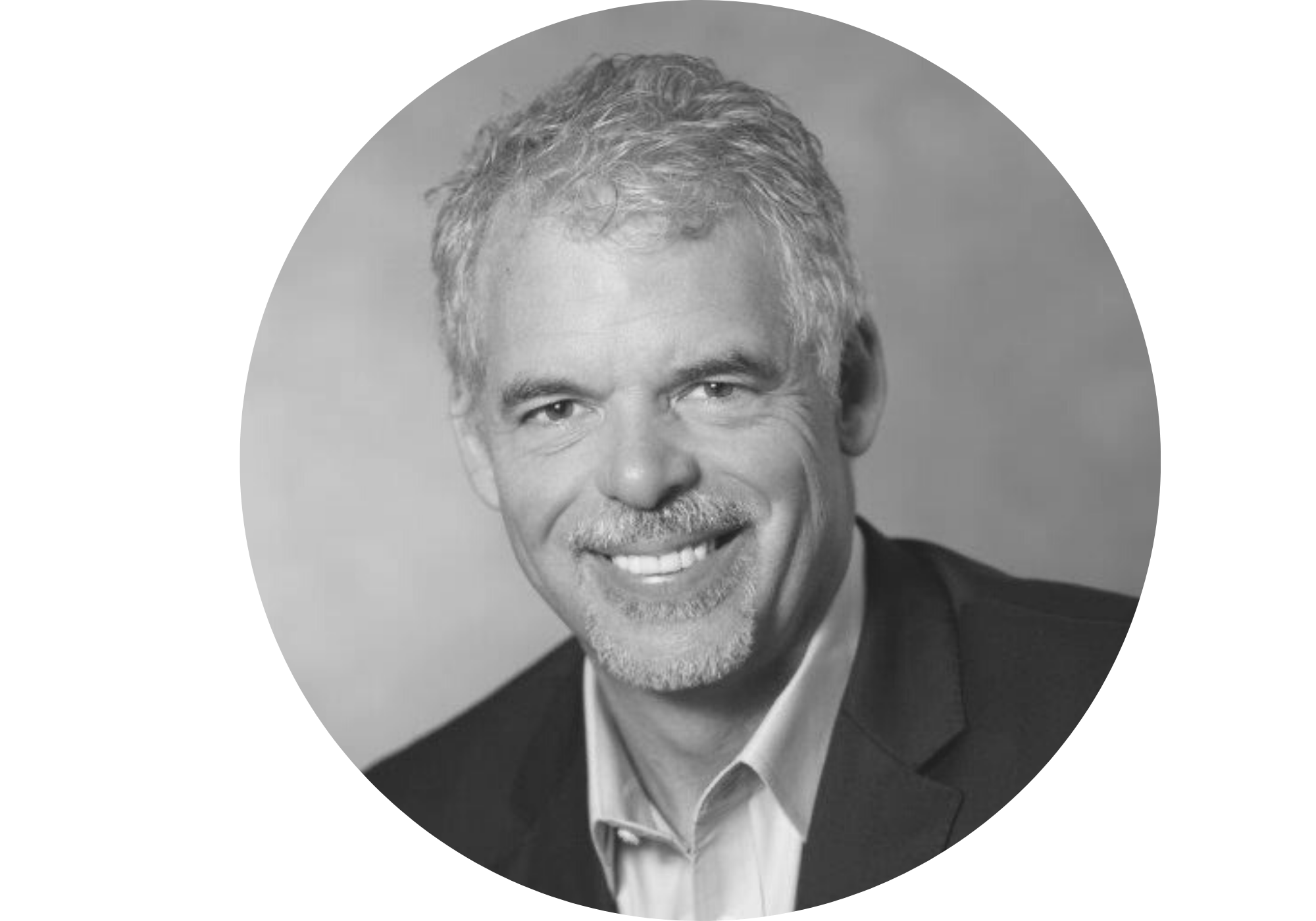 Mark Breslin is an author, speaker, CEO, at the highest levels of the construction industry in North America. He has spent decades advising construction CEOs and senior leaders in both the U.S. and Canada. As a top-rated public speaker and trainer, he has spoken live to more than 400,000 construction leaders and workers. This includes providing leadership training to more than 15,000 field leaders including Foremen, General Foremen, and Superintendents. His five bestselling books have sold hundreds of thousands of copies and have improved leadership, accountability, profitability, innovation, and engagement for organizations and individuals. Mark is from a fourth-generation construction industry family and began his career in the field.